Hints
I know there will be times when the reading list seems like its going on forever, and other times when it will seem like you're reading the same thing over and over again. So when it seems like history is useless...follow these hints.
Ideally, everyone would like us to read everything with a good eye, but lets all be realistic here- that's not always possible. If nothing else, read the 'Seminar Studies' books that are always given out. They provide a good summary of the situation, and a good number of historians and quotes as well.
When you guys get to Joll and Lowe, you WILL have to read them. (Sorry). I know that Joll's irritating at first, so you'll have to read slowly, but eventually you'll get used to his style and reading him will be a breeze.
When reading 'Seminar Studies' look out for the little (doc. **) symbol in the text. Look in the back and quote something or reference the document in some way in your answer. Mr. Wyss-Lockner loves the documents.
Do NOT put the Internal Assessment off to the last minute, it'll be the crappiest paper you've ever written, and IB won't be impressed.
When taking the IB exam, please stick to what's been done in class. It may sound stupid, but there have been those who never studied World War II and decided to do that one section in the IB Exam. Needless to say, they didn't do too well.
Keep in mind that IB is European. It was created by the French, and our stuff will be graded by the British when you write out these papers. Basically, don't go insulting any nation for no good reason. If you're going to insult someone, better be prepared to write at least a paragraph long explanation and support of why you're insulting that someone. It had also better be a good explanation.
Don't re-read EVERYTHING prior to the exam, you'll never finish it, and you won't get time for anything else. Rather just read over your homework done on the readings. That should inspire your memory to wake up and throw in other stuff to be known. If you haven't been doing your homework or reading anything...well...good luck anyway and find someone to pray for you.
Remember that the main things you need are Quotes, Historians and Historiography. Have those and you'll be fine.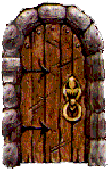 To mainpage